New order for MOTAS Maximus® dredge ball joints
IJmuiden, The Netherlands – MOTAS Dredging Solutions has been awarded a new order for a series of bayonet ball joints. Received from one of our USA clients, who is looking to enhance the performance of his discharge pipeline system.
The 800 mm inner diameter ball joints are designed for 35 bar working pressure according to the MOTAS Maximus® concept and feature the unique double liner system giving it optimal wear resistance, as well as ease of maintenance.
The MOTAS Maximus® design allows a more balanced stress distribution throughout the component, providing reduced peak stresses and an increased strength in the joint. This improved joint strength then leads to higher reliability during dredging operations – while its lighter weight reduces the cost ratio associated with the product.
"With our new design we have made significant improvements and taken the product to the next level" says Marco Menheere, Product Manager at MOTAS Dredging Solutions.
Features
The MOTAS Maximus® ball joint design is developed in The Netherlands and available for pipe diameters in the range from 300 mm/12" to 1200 mm/47" and in pressure stages from 10 bars/145 psi, up to 45 bars/652 psi.
Due to the flexibility of the design, it can be equipped with several wear liner configurations.
Specifications
Maximum strength
High quality cast steel parts
CNC machined
Tilting angle 15o or more
Options
Multiple liner configurations
Weld-on or flange connection
Retained gland ring
Grease free bearing system
Customer assistance
For these and other wear resistant solutions, our experienced staff can help you to select the best materials and improvements for your project.
Contact us via telephone: +31 85 13 00 795 or e-mail: info@motas.group
About MOTAS Dredging Solutions
MOTAS Dredging Solutions serves customers world-wide with supply of (wear) parts and components, development, design and construction of dredging equipment and systems.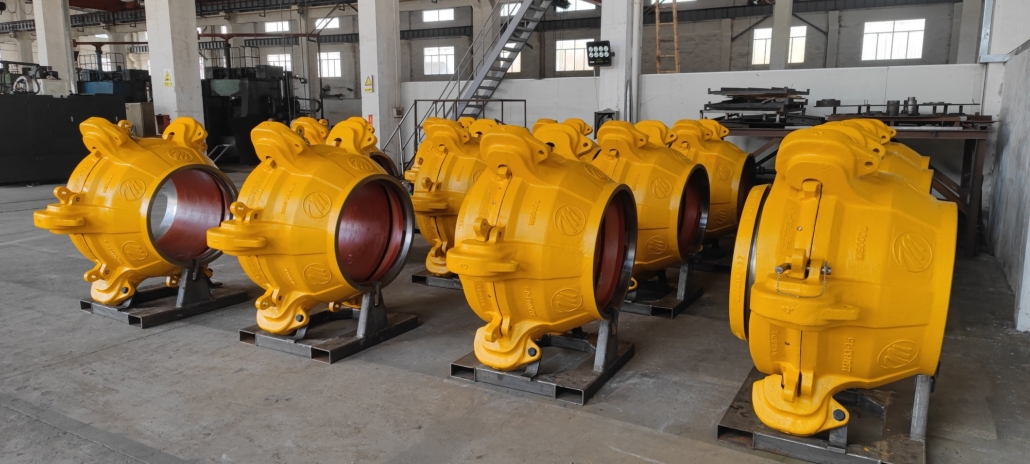 https://motasdredgingsolutions.com
https://motasdredgingsolutions.com/motas-coupling-systems/
Keywords:
Dredge ball joint
High quality cast steel
CNC machined fit
QA/QC certified
Wear resistant
Working pressure up to 45 bar/652 psi.
Dredge components
Dredging system
https://motasdredgingsolutions.com/wp-content/uploads/2023/09/Schermafbeelding-2023-09-01-143819.png
871
1247
Georges Teheux
https://motasdredgingsolutions.com/wp-content/uploads/2021/08/MOTAS_emblem_ruimte-300x179.png
Georges Teheux
2023-09-14 12:50:00
2023-09-07 07:27:44
New order for MOTAS Maximus® dredge ball joints