MOTAS Global Dredging Solutions completes project in France
IJMUIDEN – For the GIE Dragages Ports, MOTAS Global Dredging Solutions engineered a jetwater installation and delivered key components for a Water Injection Dredger. Recently, this WID has been taken into operation and is being used by the Grand Port Maritime de Bordeaux (member of GIE Dragages Ports), France.
The sea trials of this Water Injection Dredger took place in July this year, after which the WID was handed over to the customer. "A great and challenging project has now been successfully concluded," says Georges Teheux, General Manager at MOTAS Global Dredging Solutions at the offices of MOTAS in IJmuiden, The Netherlands.
Full package and turnkey delivery
For this project, MOTAS provided an integrated system consisting of the design and the construction of the jet arms, jet pumps, swell compensator, jet beam and hoisting gantry for the Water Injection Dredger. The hydraulic installation, the automation, monitoring and the electric systems were also supplied by MOTAS.
'A great and challenging project has now been successfully concluded'

Georges Teheux, MOTAS Dredging Solutions
"The largest component of this system is the arm, through which jetwater can be injected into soils at depths up to 22 meters", says Senior Project Engineer Barend de Wijn. The resulting fluidized sand mixtures than flow down slopes and are eventually carried away by tides and currents.
Challenge
The biggest challenge of the project was the design of the jet arm suspension and the hinges to the vessel. During operation the arm is subjected to dynamic movements of the vessel, upwards and sideways. For example by the swell or an uneven seabed. We have incorporated several passive and active components in the design to absorb these movements, such as an hydraulic swell compensator and others. Another unique element in this design is the jet beam, which can be tilted for optimal fluidization of the soil.
Improvements
For this project, MOTAS made a completely unique design. The installation is autonomous and is interchangeable for other vessels. MOTAS does not merely supply the hardware, but also provides the automation and monitoring.
Specifications of this project
Several automated dredging modes.
Jet arms
Jet beams
Jetwater pumps
Jetwater nozzles
Swell compensator
Hoisting gantry
Hydraulic installation
Electrical systems
Automation
Monitoring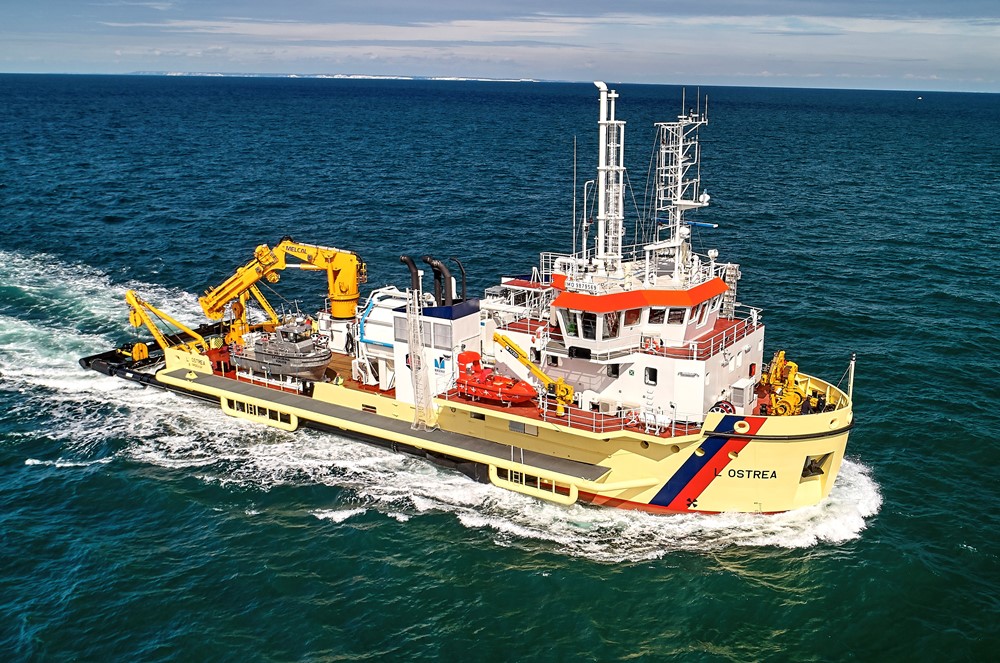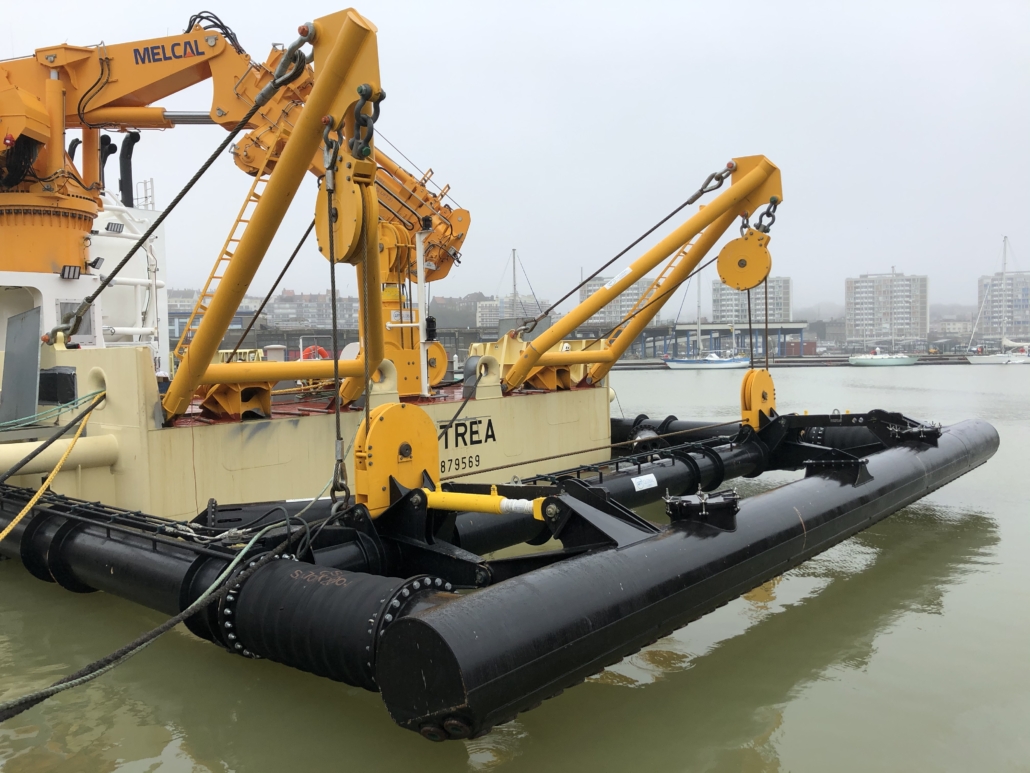 https://motasdredgingsolutions.com/wp-content/uploads/2020/10/Photo-WID-Dragages-Ports-1-scaled.jpg
1920
2560
Frank Van bergen
https://motasdredgingsolutions.com/wp-content/uploads/2021/08/MOTAS_emblem_ruimte-300x179.png
Frank Van bergen
2020-12-01 11:18:23
2023-07-12 08:09:40
Water Injection Dredger for port of Bordeaux successfully launched